I love love love yoghurt. I couldn't imagine a day without it. It's one of the foods I would have the most trouble giving up if I went vegan. Given my ongoing interest in raw food, I decided to experiment in making yoghurt from coconut.
There is something so primal about opening a coconut. It's like the most natural form of stress relief – hitting a coconut with all of your might.
I had originally bought some thai young coconuts to re-make my raw cheesecake (this time as a key lime cheesecake). But instead I ended up with a pina colada yoghurt. After all, lime and coconut are like a match made in heaven.
Raw Pina Colada (Coconut) Yoghurt
(serves two)
Meat from 2 thai young coconuts
about 1/4 cup of coconut water
2 TBSP lime juice
1 TBSP lime rind
1 tsp of pro-biotic powder (I use inner health plus)
1. Blend all of the ingredients in a high power blender.
2. Pour into a clean cowl, cover with a plate and place in a warm spot for 1 – 2 days.
3. When sour to your liking, place in the fridge to chill and use whenever you want.
Check out this video for some great tips on opening a young coconut. My advice = be careful!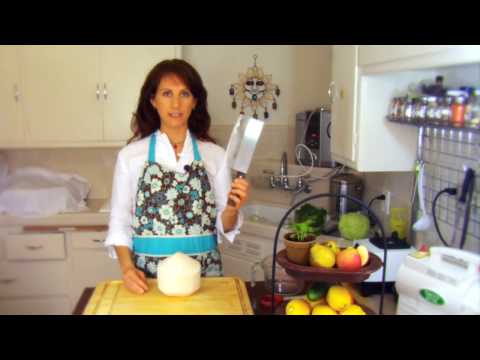 You might also like: